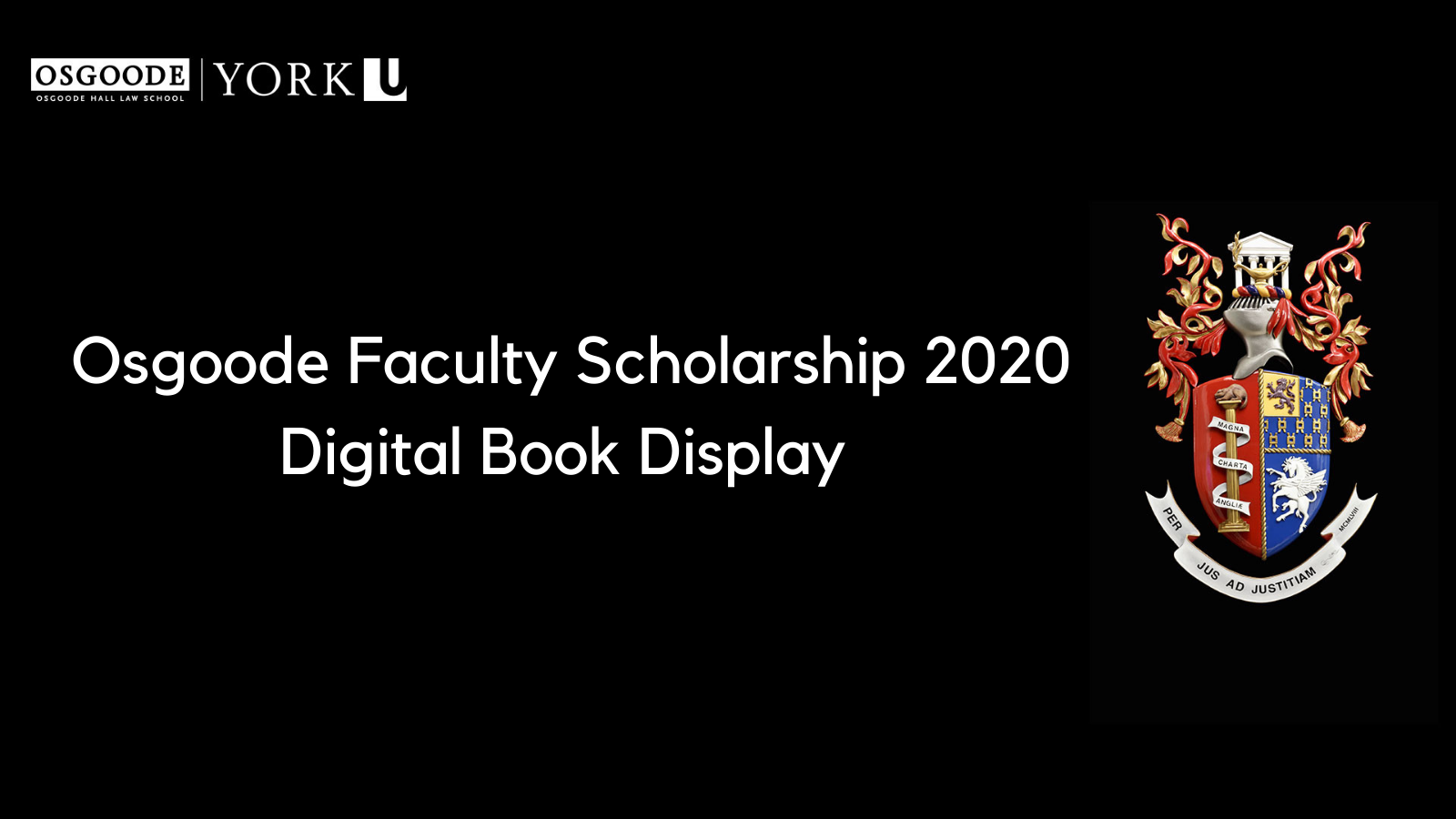 The Osgoode Library is pleased to present a new digital book display that showcases and celebrates the scholarly works of Osgoode Faculty that were published this year. This collection features a selection of authored books, edited books, and book chapters on topics such as, Corporate Law, Indigenous Law, and LGBTQ2+ Law.
The digital book display can be viewed here: Osgoode Faculty Scholarship 2020
Visit the Osgoode Digital Commons or search "Osgoodiana" in the Omni library catalogue to discover more faculty scholarship.
Special thanks to Beck Schaefer (Cataloguing Assistant) for his assistance putting this display together.